Download SHIV CHALISA APK Info :
Download SHIV CHALISA APK For Android, APK File Named com.sllebofnignirt.shivchalisa And APP Developer Company Is ISH KUMAR . Latest Android APK Vesion SHIV CHALISA Is SHIV CHALISA 1.1 Can Free Download APK Then Install On Android Phone.
SHIV CHALISA APK Description
Shiva has a trident in the right lower arm, and a crescent moon on his head. He is said to be fair like camphor or like an ice clad mountain. He wears five serpents and a garland of skulls as ornaments. Shiva is usually depicted facing the south. This app contains functionality as offering flowers Shower, Bell and Conch Shell with melody to lord Shiva. User can auto re-play chalisa via just click on button. It works fine offline after one time download and installation. User can share the app with your family and friends via share functionality.
From version SHIV CHALISA 1.1
:
Added: 2018-12-07 04:51:53
Modified: 2018-12-07 04:51:54
Updated: 2018-12-07 04:51:54
Minor Fix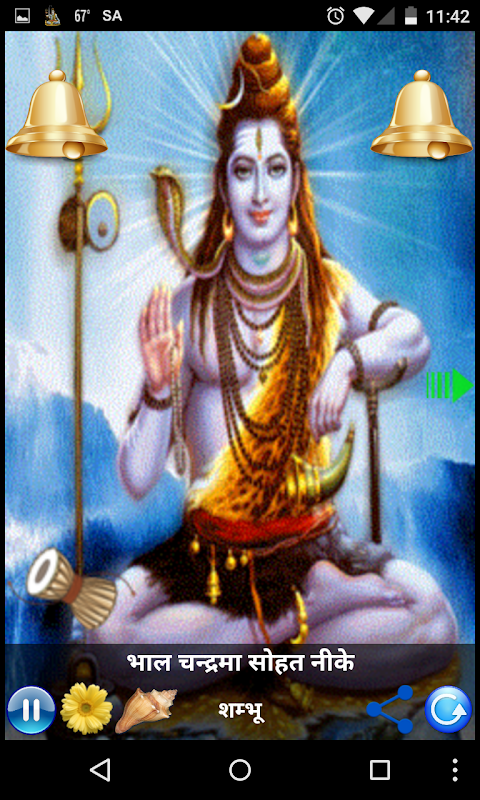 Download SHIV CHALISA APK Android